Welcome to Cockatiels and Love
Breeding Cockatiels since 1998
Why We Breed FAQ Gyms and Accessories Gallery Contact and Prices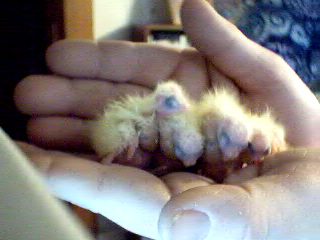 Our babies are handled with love and care from the very beginning. These babies are 1-6 days old.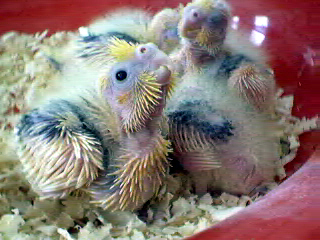 Here you can see at just two weeks old these guys are just starting to become aware of their surroundings.
At three weeks old they are starting to open more feathers and are very curious.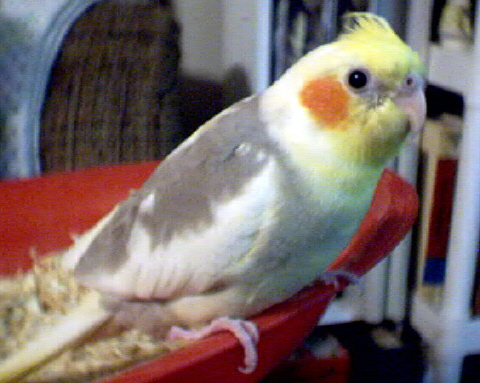 At 8 weeks this Cinnamon Pied is ready for a new home.